"Trees are the poems that the earth writes upon the sky."
We believe trees are the mother earth's way of showering us with love, showing us beauty & teaching us how important it is to be self-sustainable.
Hello everyone! We are Nelda. Nelda is an Irish word that means 'champion'. So, why did we choose this name? Because we believe that all the people working for the environment are champions. Nelda represents the champions among us that work on nurturing trees that will also help make our future greener & make our mother earth feel better.
At Nelda Foundation, we understand that working for the environment is everyone's responsibility. You can't talk yourself out of this. Our community and environment have done so much for us and it's now our turn to return the favor. We know that none of us can do it alone. It's going to take all the citizens of this great country called India to come together and be the change.
We launched project Nelda in 2016 with a plan to help people plant and grow a billion trees by 2041.
On 26th June, 2016, in the first ever event of Project Nelda, we planted over 200 trees with the help of 25+ volunteers at Hanuman Tekdi, Pune.
Our first collaboration was with the IMERT, Pune, where the students volunteered for carrying out Nelda activities.
Until May 2017 i.e., in the first year itself we successfully planted 500+ trees. And it went on and on. Nelda Foundation has now successfully planted and is taking care of thousands of trees in the Pune region.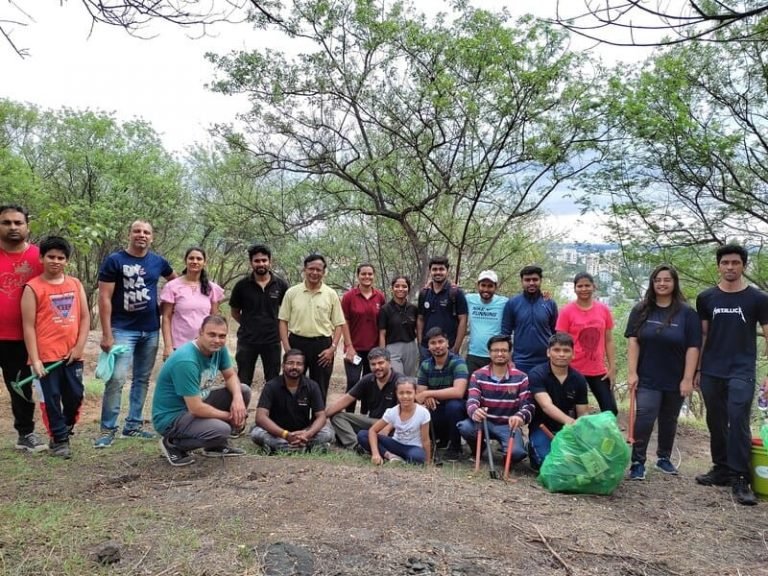 At Nelda, we believe in certain principles that guide our foundation and its volunteers. We call this, the Nelda Philosophy.
Working for the environment is no one man's job. We all need to come together to do it. Hence, we try our best to get as many people involved in Nelda as possible. All our events are public and open to anyone who wants to join.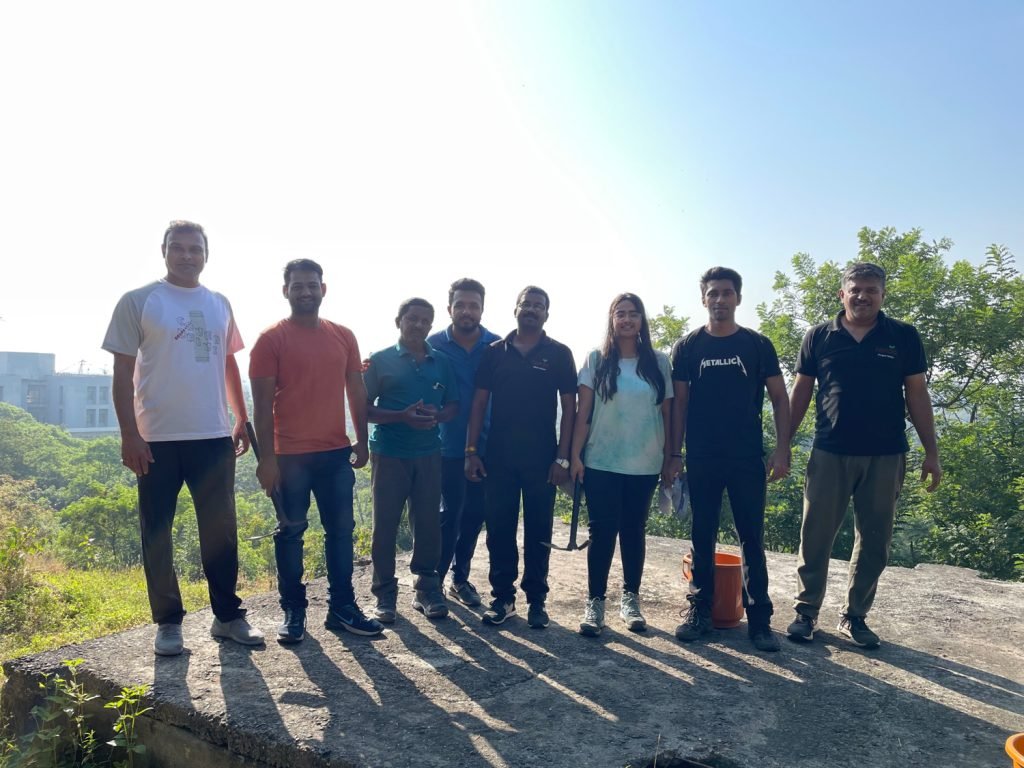 India is known as a country of youngsters. Nelda believes that if more and more youngsters are involved in social work, then not only can the work be done more efficiently, but eventually it will also result into sustainable growth. Hence, at Nelda, it's our focus to try to inspire the young generation to work for the environment,
Nelda generally plants trees  like Karanj, Kanchan, Neem, Tamrind, Banyan and few others which are native to the Deccan Platter i.e. the geography of Pune. This will help regain the ecological balance. These native trees help to fight climate change and help in conserving wild habitat and water as they adjust to the local environment.
Nelda doesn't only plant trees but also takes care of them throughout the years to make sure they survive and become self-sustainable. Only planting trees won't help the environment. We need to nurture them as well. At Nelda, we aim for at least 70% survival ratio over a 5 year timeline.
We live in a digital age and hence we believe that the digital presence and awareness of social work is important. As Nelda focuses on involving the younger generation, we are working extensively to improve our digital presence to reach as many people as possible.
Nelda is an Irish word that means champion. #iamnelda campaign features such champions of environmental work who are passionate and work hard. All you have to do is share your picture with the #iamnelda hashtag and don't forget to mention @projectnelda!
For the last 5 years Nelda, which were our initial years, we have been working on Hanuman Tekdi, Pune. In these years, Nelda has planted more than 2000 trees on Hanuman Tekdi by itself. Now Nelda is looking forward to taking up projects in multiple locations with the help of CSR funding and donations. We're now ready to aggressively chase our goal of a billion trees.

Hours Contributed
by Deshpee Staff
Nelda is proudly backed by Deshpee Group, the holding company managed by Vedarth. Our staff not only runs Nelda Foundation, but contributes the most hours every year. Our entire staff of Deshpee is committed to doing our best for Nelda, and for the environment. #iamNelda, are you?
Total Volunteers: 10,000+
Total Plantations: 5,000+
Organizational Structure: Independent Section 8 Company
Directors: Vedarth Deshpande & Family
A part of Deshpee Group of Companies
Letter from the Director, Vedarth Deshpande
Hello Champions!
Yes! Champions. Reading about Nelda, wanting to know more about us or about trees and the environment shows your interest in helping mother earth. It is a pleasure to communicate with you through Nelda.
I came to Pune in 2013 to set up my business. Since then, this city has given me many things, and I owe a lot of things to it. Even most of my staff in Deshpee is from outside Pune. And hence, we thought it's our responsibility to give back to this city. At Deshpee, we always want to leave things better than how we found them. And that's how Nelda was born.
Nature & trees has always been close to my heart. I always wanted to do my part for the environment but couldn't figure out what until we thought of Nelda. We want to make Nelda an organization where environment enthusiasts, tree lovers, nature lovers and youngsters who want to do something to give back to the society can come and work together towards a common goal of increasing the green coverage.
In Nelda, we not only plant trees but also take care of them. We have a vision to help people plant and grow a billion trees in India in 25 years. Nelda is not single person or organization's job. We need support from all of you to make our dream of a greener India come true.
I would also like to take this opportunity to thank all the volunteers, our team and the all the NGOs and Corporates that work with us in collaboration. It is because of their support that we're able to do this.
Looking forward to seeing you at the next Nelda event!
Yours faithfully,
Vedarth Deshpande
Date: 30th August, 2022
Help Nelda Plant More Trees:
Explore our Tree Plantation Site in Pune: