Volunteer for our Tree Plantation Activities
Every individual, being a part of society, should have awareness & responsibility of giving back. Individuals have the power & potential to bring in change if channeled in the right direction. Nelda helps you channel your potential towards a noble cause i.e donating and planting trees. Any individual who wishes to bring a change can join with Nelda. Either you can donate a tree or you can donate your 'Shram' (efforts) towards tree plantation & nurturing by volunteering with Nelda in Pune.
Since we started Nelda in 2016, tens of thousands of volunteers have joined us and have contributed to forestation. All our volunteers share our common dream to make this earth a greener place. Individuals who have volunteered with Nelda in Pune have planted thousands of trees so far. But we're not going to stop here. With the continuous support from individuals from all over Pune, we are continuously growing & scaling up in our activities!
The current plantation site for Nelda is at Hanuman Tekdi, SB Road – Pune. Nelda volunteers gather every Sunday at 7:45 AM for the tree plantation & maintenance activities. If you are an individual or a group of friends & family & wish to volunteer with us, you can directly come on Hanuman Tekdi on Sunday at 7:45 AM & the Nelda volunteers will be happy to guide you.
Register for Volunteering!
Become a Volunteer in 3 Easy Steps
Explore Nelda's Volunteering Opportunities
Volunteering can be as simple as helping an elderly person across the road or joining Nelda and becoming a part of the mission to make this Earth a greener place. Many volunteers help us with the various activities that involve planting & maintaining the trees.
Register on the Website or Call us
Made up your mind to join us? Just register on the website or you can call on the number mentioned on the website. Our team will then provide you the information, answer your questions and guide you with the further process.
Join us at the Tree Plantation Events
Once a week, the volunteers of Nelda come together with the sole purpose of planting & nurturing trees. Right now, we have active projects in Pune city & around. Come join us for the next meet and become a Nelda!
How would you like to volunteer with Nelda?
If you wish to be a part of the plantation drive physically, you are always welcome! Just contact on the number provided on the website & you will be notified about the plantation drives in your area.
If you want to donate a sapling or in-kind directly, you can contact us from our website and we can discuss the same. You can bring the saplings for plantation directly and you can plant with us.
By your wish you can directly make donations towards Nelda, which will be used for tree plantation & related activities. If you're unable to volunteer in person, this is the best alternative to do your part.
Why volunteer for tree plantation drives in Pune?
Everybody is aware of the importance of trees, still trees are freely sacrificed for human needs. The number of trees being cut down is increasing day by day. According to a research, roughly 15 billion trees are cut down each year. The researchers estimate, since the onset of human civilization, the global number of trees has dropped by roughly 46%. Humans have become a prominent factor for the reducing tree density.
Looking at these stats, it becomes clear that if essential steps are not taken towards protecting the green cover of the earth, the day is not long when the planet earth will be called "The Planet With No Trees".
So how can you help? You can volunteer with Nelda at its tree plantation and maintenance activities in Pune city and do your part. All you have to do is provide your time and efforts, nothing else.
Trees planted & currently managed by Project Nelda
Man hours contributed by Nelda Volunteers since 2016

Total volunteers who've joined Nelda's activities
Our mission is to make the world greener than how we found it.
Nelda's vision is to help people plant and grow a billion trees in India by 2041.
Benefits Of Volunteering With Nelda
The Proud Feeling About Working for the Environment
Planting trees and watering plants might sound tiring, but when you walk along the trees you've planted, we bet you feel nothing but happiness and pride that you are doing the right thing. After all, you are a champion!
Participation Certificate
Nelda recognizes and appreciates your help. Hence, Nelda issues Certificates of Participation at request to the volunteers participating in Nelda's activities.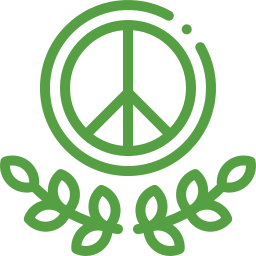 Volunteering activities like Nelda, and social work overall builds your character. You meet new people, work at new things, discover more about yourself and socialize. All these things help develop your personality.
Help Nelda Plant More Trees:
How to Gear up for Nelda's Volunteering Events
While coming for tree plantation activities with Nelda, make sure you are well hydrated. You will be working outdoors so sports shoes are a must. Also, please check in advance if you have any allergies associated with certain things like soil or grass, etc. & carry any specific requirements in your backpack. You will be provided with drinking water supplies by Nelda but we urge you to carry a water bottle also. All the required tools for planting activities will be provided by us with our volunteers to guide you.
Join a Noble Cause - All We Ask are Your Efforts
Since our establishment in 2016, we are fully committed to our goal, mission & vision. We are rooting deeply for the cause of planting trees and making this world a greener place. But we need help to scale up the reach of our mission in the form of champions volunteers who will be the pillars for Nelda in its efforts.
You can contribute in any form or way you want. If you are an individual, you can donate a tree or even join us for the plantation drives. You can even bring other volunteers from your friend circle or neighborhood to our activities.
Wish to volunteer for Nelda?
Volunteers of Nelda are the strength and pillars upon which Nelda's environmental conservation work is going on. Volunteers are the reason why the saplings get planted, are taken care of & protected.
Do you wish to be a part of this mission to make this world a greener place?
It's easy, just contact us on WhatsApp through our website or email us & then our team will guide you with the further process.
Why is environment conservation a need of the hour?
Trees are one of the most important parts of our ecosystem. They provide us with oxygen, and shade, and they make our environment look beautiful. Without trees, climate change may go rampant and disrupt life as we know it. Tree plantation is one of the best ways to combat climate change.
To put it simply, trees are a natural resource necessary for any ecosystem's survival. Trees also provide numerous benefits to humans like:
– Providing shade and shelter from the sun
– Producing oxygen and absorbing carbon dioxide
– Cleaning our air and water
– Offering habitats to wildlife
Nelda is an NGO that aims to plant trees all over India. We are an organization that believes in giving back to nature and making our planet a better place for future generations. Nelda has been carrying on this mission since 2016, and has successfully planted thousands of trees till date. We are a registered section 8 company with all the required government permissions for tree plantation & we are proudly backed by the Deshpee Group.
Frequently Asked Questions
Explore our Tree Plantation Site in Pune:
Join Our Community of
Nature Lovers
Become a Tree Ambassador and join a network of passionate people who aren't afraid to get a bit dirty for a good cause!
The meaning of the word Nelda is Champion. When you volunteer with Nelda, you're becoming a champion yourself!
Reviews from Facebook and Google
I am volunteering with Nelda since last 6 months and its been a fulfilling journey. Nelda's commitment towards protecting nature is commendable. Dreaming to plant billion trees till 2041, Nelda is moving towards it consistently. Kudos to Jeet and Shubham who are driving Nelda's activities every weekend. I wish best luck to Nelda and thanks for making my weekends meaningful.
Planting trees is just a small step. Nurturing and conserving them is the difficult part – kudos to Nelda and its dedicated team Shubham, Jeet and others for sweating out each Sunday. Happy to play a small role in their venture this Sunday.
It was a great experience to work with Nelda foundation. The social work they are doing is a great thought the youth should contribute in… I'd love to work as long as I can…
It was a great experience watering and preserving the plants. Best wishes to nelda for 1 billion mission.
I have always appreciated those heroes of environmental protection and work for others.
So now #iamnelda✌️🌳🌲✌️
Its was a nice experience and it's very thankful to Nelda foundation they give the opportunity in the filed.