Online Donations to Nelda
Tree plantation activities are not just about planting the trees at your nearby place. For that specific sapling to grow and flourish, there are many things that you need to keep in mind. This includes knowing the soil quality and ecosystem surrounding where you plan to plant the sapling. Every place and area has a different ecological system, and certain types of trees are best suited for those. You need to find out these specifics for your trees to grow well and be able to survive on its own.
Nelda has been planting trees in Pune city, keeping in mind the soil quality and the types of trees that are greatly beneficial for the ecosystem of this city.
We understand your passion for being a part of such a journey that contributes to nature in small but valuable steps. We, at Nelda, believe that every little contribution matters a lot, and that is where our concept of online donations for tree plantation.
Why make an online donation to
Nelda?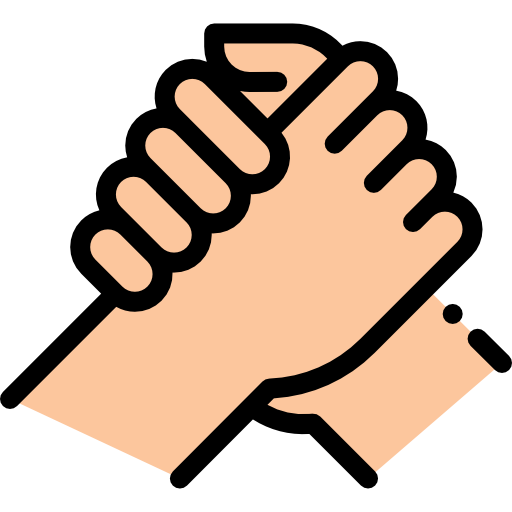 We are working continuously for tree plantation & nurturing since June 2016.
We not only think, but we act. we have over 100+ active volunteers.
We are helping spread awarness about green activities in Pune & around.
Our mission is to make the world greener than how we found it.
Nelda's vision is to help people plant and grow a billion trees in India by 2041.
Help Nelda Plant More Trees:
The Concept of Online Donations for Tree Plantation Projects in Pune
Wanting to participate in tree plantation activities but not being able to due to some unavoidable circumstances? We've all been there. Even before we started Nelda, we were also in your position. Then we realized that there is a simpler way of contributing to the greener efforts – online tree plantation donations.
With Nelda, options like online tree plantation can help you sponsor saplings at various places which will be planted on your behalf. You will not need to be physically present to plant the trees. The volunteers of the Nelda Foundation will plant them.
Even if you want the saplings to be planted in the memory of someone, Nelda can help you do that. Right from planting a single tree on your behalf to conducting large tree plantation drives for corporates, our online tree donations can help you achieve your goal.
Trees planted & currently managed by Project Nelda
Man hours contributed by Nelda Volunteers since 2016

Total volunteers who've joined Nelda's activities
Benefits Of Volunteering With Nelda
The Proud Feeling About Working for the Environment
Planting trees and watering plants might sound tiring, but when you walk along the trees you've planted, we bet you feel nothing but happiness and pride that you are doing the right thing. After all, you are a champion!
Participation Certificate
Nelda recognizes and appreciates your help. Hence, Nelda issues Certificates of Participation at request to the volunteers participating in Nelda's activities.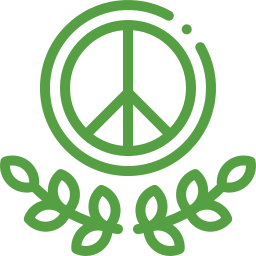 Volunteering activities like Nelda, and social work overall builds your character. You meet new people, work at new things, discover more about yourself and socialize. All these things help develop your personality.
This is how your online donation is used.
60% Saplings purchase & delivery
15% Manual labour
20% Tools & events management
5% Administrative expenses
Explore our Tree Plantation Site in Pune:
Why should you donate to such projects?
Online donations are especially convenient for those who share the same passion as Nelda but are unable to be physically present with us at our planting sites. Nelda Team will not only cater to your plantation requests by including your donated sampling in our regular tree plantation drives, but we will also help you on getting started with planting sampling at your locations. Our main goal at Nelda is focused on planting trees, so it doesn't matter if it is at our selected sites or at your locations.
Tree plantation is a very noble job. It's like having your own child. By making online donations to Nelda, you are giving life to a tree that will benefit our nation and world for the generations to come. Your donation is more than just its environmental impact. It's about your support for our volunteers who are working hard throughout the year. It's also about the positive message you spread within your network by showcasing a good deed. It's about the hundreds of people you inspire in society to do the same.
Benefits of Online Environmental Donations to Nelda
When it comes to tree plantation, you need an expert and a knowledgeable team to get things done at the right time. And that is what Nelda can help with. We have been planting trees in the city of Pune for many, many years, and so when we say that we know what we are doing, we mean it. With our regular plantation drives and year-round maintenance services, we are not just well equipped to undertake these activities but as we have volunteers regularly joining us, we are more than happy to say that with Nelda you'd never have any problems.
At Nelda Foundation, our mighty volunteers see to it that as the seasons change, we make the best of it by planting trees, providing them with suitable fertilizers, and cleaning and maintaining the area for more robust and healthier growth of these planted trees. We also make it a point to water them regularly to prevent loss of life.
When you donate a tree with Nelda, you not only support Nelda's tree plantation initiatives directly, but you also give hope to our volunteers that are working so hard for the environment. Your donations will help us plant more trees and make this earth greener. Hundreds of people have donated thousands of trees to Nelda, which has aided in our efforts to help people plant a billion trees by 2041.
We regularly seek support in the form of volunteering & donations.
Our expert team manages tree plantations at our project locations.
We nurture the trees throughout the year to ensure a high survival ration.
We try to create awareness & spread positivity through digital media.
Donate Online Easily With These 4 Steps
When it comes to online donations, we understand your concerns. So Nelda has made sure to keep it clear, simple, and highly transparent. Here are the simple steps to contribute to Nelda via our online donation option:
1. Before you make a donation, if you have any questions, you can call, message or email us.
2. We'll be happy to provide all information and accommodate any requests you may have about tree plantations.
3. You can make the donation online via the various payment methods we support.
4. We plant the saplings on your behalf and send you a report on request.
Yes, it's that straightforward. As it's our service to nature, we try to do as much as we can. We've been receiving online donations since 2018 from our supporters from all over India and we're so happy to welcome you to the family too. Many companies and families have been a part of our tree plantation drives in Pune. We're looking forward to your donation too!
Reviews from Facebook and Google
I am volunteering with Nelda since last 6 months and its been a fulfilling journey. Nelda's commitment towards protecting nature is commendable. Dreaming to plant billion trees till 2041, Nelda is moving towards it consistently. Kudos to Jeet and Shubham who are driving Nelda's activities every weekend. I wish best luck to Nelda and thanks for making my weekends meaningful.
Planting trees is just a small step. Nurturing and conserving them is the difficult part – kudos to Nelda and its dedicated team Shubham, Jeet and others for sweating out each Sunday. Happy to play a small role in their venture this Sunday.
It was a great experience to work with Nelda foundation. The social work they are doing is a great thought the youth should contribute in… I'd love to work as long as I can…
It was a great experience watering and preserving the plants. Best wishes to nelda for 1 billion mission.
I have always appreciated those heroes of environmental protection and work for others.
So now #iamnelda✌️🌳🌲✌️
Its was a nice experience and it's very thankful to Nelda foundation they give the opportunity in the filed.